Accra 9th March 2022 - An Executive Director of the African Development Bank (AfDB), Mr. Rufus Darkortey recently visited Ghana to engage with stakeholders and explore opportunities for promoting the country's economic recovery and inclusive growth agenda.
During the five-day visit from March 5th to March 9th, 2023, Mr. Darkortey and his team met with a range of officials, including Vice President Dr. Mahamoudu Bawumia, Finance Minister Ken Ofori-Atta, and Central Bank Governor Dr. Ernest Addison. They also met with the Commissioner-General of the Ghana Revenue Authority and the management of Development Bank Ghana.
One of the main objectives of the mission was to better understand Ghana's Domestic Revenue Mobilisation programme and identify gaps where the AfDB could provide support. The team also sought to familiarize themselves with some of the Bank's ongoing projects in Ghana.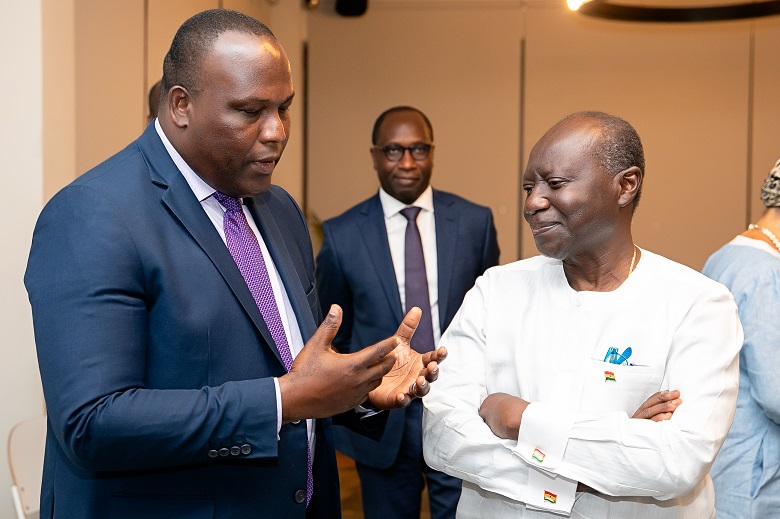 As part of the visit, the team toured the Pokuase interchange, where major construction has been completed and the project was within the liability period. They also visited the Wastewater Treatment Plant at Legon, which has been completed and handed over to the Sewerage Department. The treated wastewater is being used for fish and vegetable farming as part of a sustainability plan.
The visit was seen as a positive step in strengthening the relationship between Ghana and the AfDB and identifying ways to support the country's economic development.
Mr. Darkortey said as part of his final remarks that "the AfDB is committed to working with Ghana to support its recovery and growth efforts. We see a lot of potential for collaboration and look forward to further discussions with our Ghanaian partners." END