Accra, Wednesday 31st March, 2021 - Management of the Ministry of Finance led by its Chief Director, Mr. Patrick Nomo, today welcomed Hon. Ken Ofori-Atta, Minister for Finance to the premises of the Ministry, to officially begin his second tenure as the Finance Minister.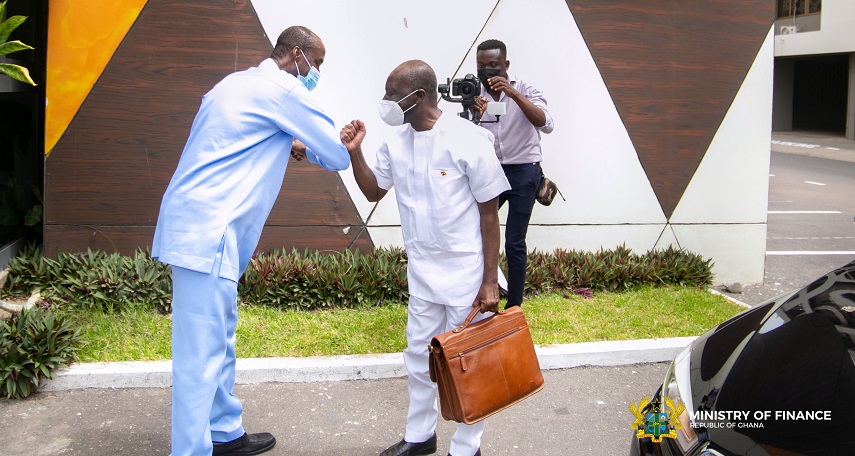 As historic as it is, Ken Ofori-Atta is the first to continue in the position of Minister for Finance in the second term of a Government under the 4th Republic.
Hon. Ken Ofori-Atta, after being unanimously approved by the Appointment's committee of Parliament on Monday, was sworn in by the H. E. President of the Republic, Nana Addo Dankwa Akufo-Addo on Tuesday, 30th March, 2021.
Welcoming the Minister, the Chief Director noted that, the Ministry was grateful to God for his divine mercies on the life of the Minister, especially, during his post Covid-19 complications and review in the USA, adding,
"I believe your appointment is divinely ordained by God."
He added, it was heartwarming to know that, Mr. Ken Ofori-Atta would be steering the economic management of the country once again and gave the assurance that, the Ministry was solidly behind him in his second term as they had always been.
The visibly elated Ken Ofori-Atta, who could not hide his joy at the wonderful reception accorded him stated that, the team spirit from the 2017 to now had been truly amazing.
He commended the strong leadership of Management of the Ministry headed by the Chief Director and the President's representative, Hon. Charles Adu Boahen in holding the fort in his absence. 
He observed that expectations for a quick economic turnaround was high, therefore, there was the need for change in attitude and operations to drive more efficiency from staff to revitalize and grow the economy.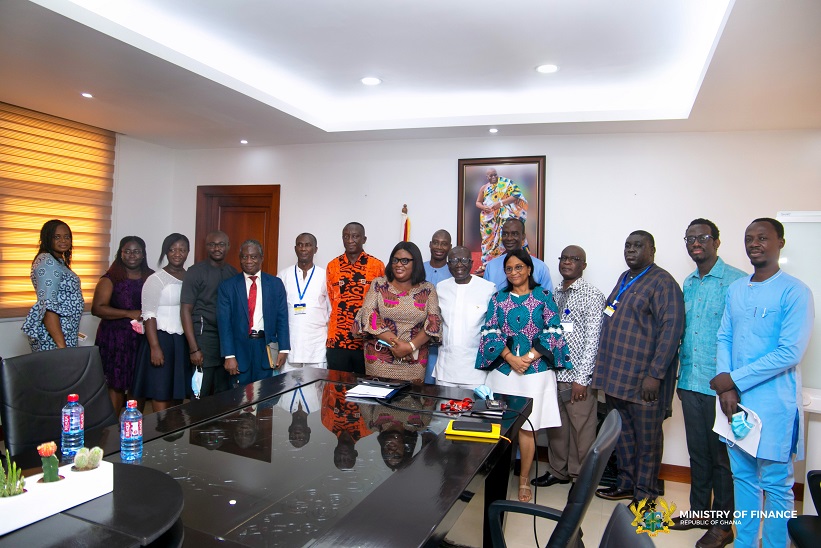 Ken Ofori-Atta further used the opportunity to thank God for the healing mercies, the President of the Republic for the confident reposed in him and Parliament for the approval.
"The confidence in me is really reflective of the confidence in the Ministry and I think we should share that and move on strongly", he added.
Ms. Eva Mends, a Coordinating Director at the Ministry, while expressing gratitude to God for Ministers' appointment said
"welcome back, we miss your philosophical inputs and your deep sense of commitment to give off our very best for God and country".