Accra, 18th December 2019 - Ken Ofori-Atta has urged staff of the Ministry of Finance and its agencies to use the Christmas celebration to reflect on the performances of their duties as they looked forward to 2020.
Speaking at the 2019 Ministry of Finance Thanksgiving Service and End of year Get-together, the Minister for Finance noted that it was through sober reflection that staff could find fulfilment in simply knowing that they performed well.
"On the whole, we have chalked a lot of successes in 2019, I wish to express my appreciation to all of you for keeping faith with the Management of the Ministry and for your loyalty, commitment to duty and invaluable contribution to our successes" he stated.
He listed the financial sector clean up, hosting of African Continental Free Trade Area secretariat in Ghana, Issuance of three billion dollar Eurobond, Successful exit from the IMF Extended Credit Facility, Engagement and signing of MOU with social partners, laying before Parliament the 2020 Budget Statement and Government's Economic Policy and Implementation of Government's flagship programmes such as Free SHS as few of Government's achievement in 2019.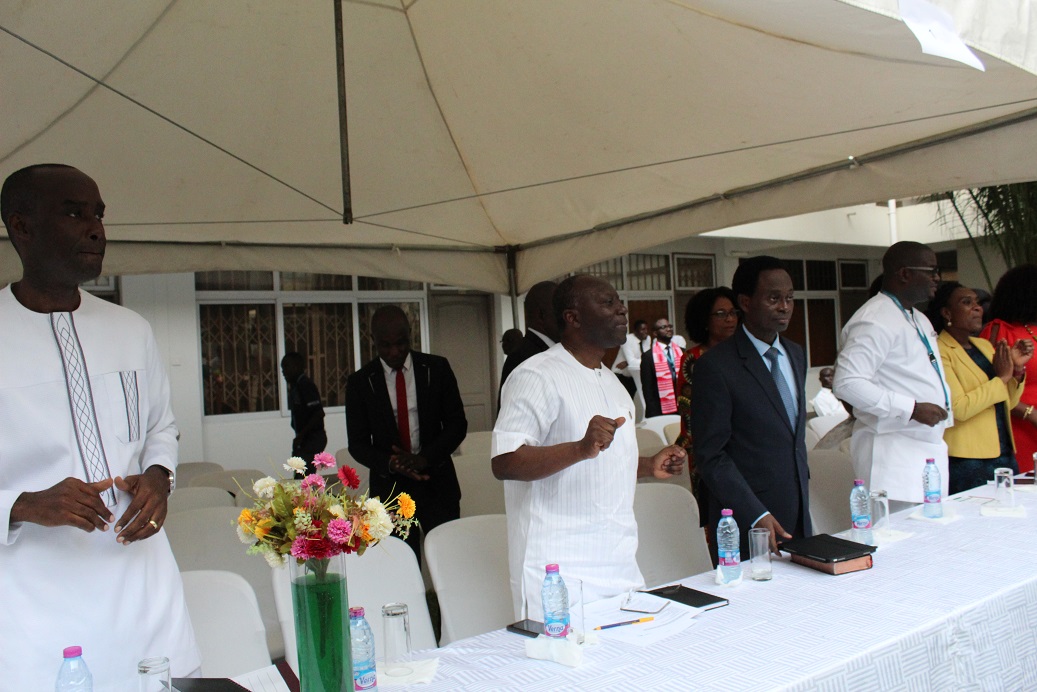 Commenting on some of the requirements of the Ministry next year, he said "Our job is to continue to focus intently on what we can control: providing for the Ministries, Departments and Agencies with the best financial services, while managing our revenues and expenditure and doing our part to keep the economy moving forward in the right direction."
Mr. Ofori-Atta further disclosed that the Ministry remained resolute in its quest to raise adequate domestic revenue to realize the vision of Ghana Beyond Aid while maintaining an efficient and effective expenditure management regime.
"Management and I will continue to protect your welfare and ensure a conductive work environment that improves the quality of our professional and personal lives" He assured.
Mr. Patrick Nomo, Chief Director of the Ministry of Finance also added the need for the Ministry to look forward to the coming years with great hope and expectation and resolve to be part of the generation that demonstrated commitment to the dreams of our forebears and aspirations of unborn generation.
He commended the Directors of the eight divisions, the technical advisors in the Ministry for their sterling performance which had culminated in a number of achievements including the successful implementation of the 2019 budget and the adoption of the 2020 budget proposals by Parliament
Apostle Dr. Opoku Onyinah, the immediate past Chairman of the Church of Pentecost in his sermon beseeched staff to always have grateful hearts no matter their condition.
He added that, God was capable and ever ready to turn every negative situation around.
The occasion was also used to reward hard working staff and citations and tokens presented to staff who retired 2019.
Staff clad in a touch of white danced to the glory of God and enjoyed local delicacies. END